Welcome to our little corner of Paradise!
Meet the Team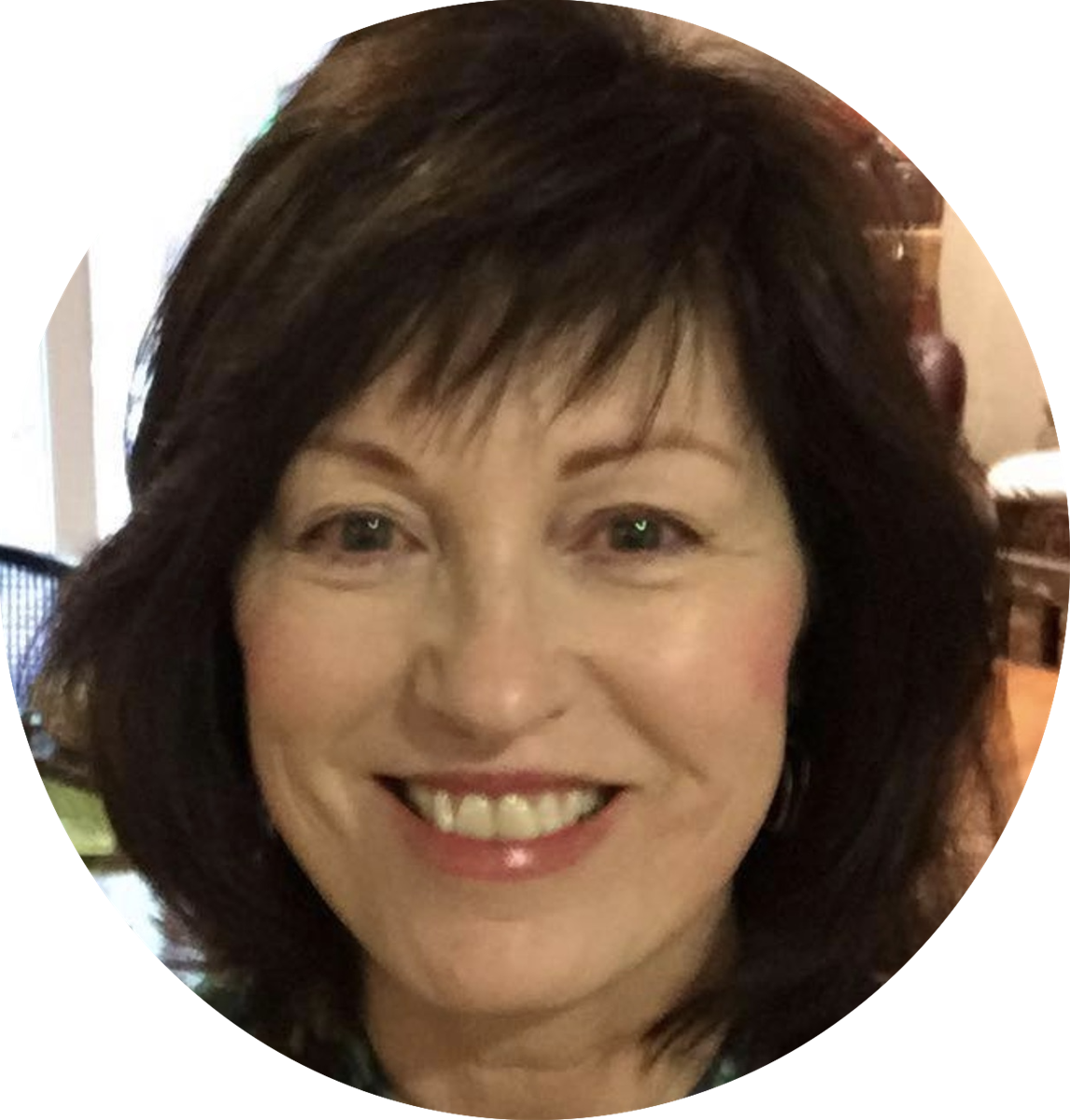 Ellen Cantrell – Owner/Manager
Plumas Pines Vacation Homes
has been serving the area for over 25 years. Since 2010, Ellen Cantrell has owned and managed the business, bringing her special brand of hospitality and process orientation to serve and delight guests and owners alike.
As a former corporate librarian, Ellen learned first-hand that "The Devil is in the Details" which serves her well in caring for the dozens of homes and hundreds of guests she works with annually. She loves running this ever-growing vacation rental management business!

One of the best aspects of my business is the relationships I develop with owners, guests and the many hard-working housekeeping and maintenance vendors I work with. I have a wacky love for developing efficient processes, but it's the people that add the juice. I feel lucky to be in the business of creating wonderful vacation opportunities for guests andhelping owners worry less and enjoy their vacation homes more. It's an ever-changing landscape and I love it all.
Staying on top of trends in the vacation rental market differentiates Plumas Pines Vacation Homes from other vacation rental companies in the area.
We moved to a live reservation system eight years ahead of the only other company in the area that uses one. It provides the convenience that guests want. As soon as our platform integrated with AirBnB, we doubled the visibility with dual listings so more guests could easily find our homes. We have also inegrated keyless entry to our homes and an online guest book. We're going to keep offering what guests want to enhance their vacation experience.
When she is not busy welcoming and helping guests or setting up new homes and owners on the Vacation Rental program, she loves experiencing all that this beautiful area has to offer. That means hiking and walking on her days away from the office with her little buddy Madigan (who sometimes gets to work at the office if she is A GOOD DOG),
hanging out with friends on the back deck with a glass of wine, or making over old pieces of furniture.
Maddie says Hi!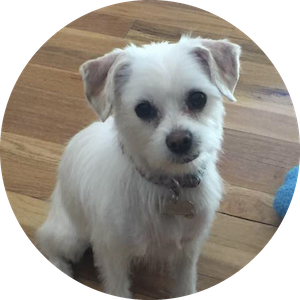 ---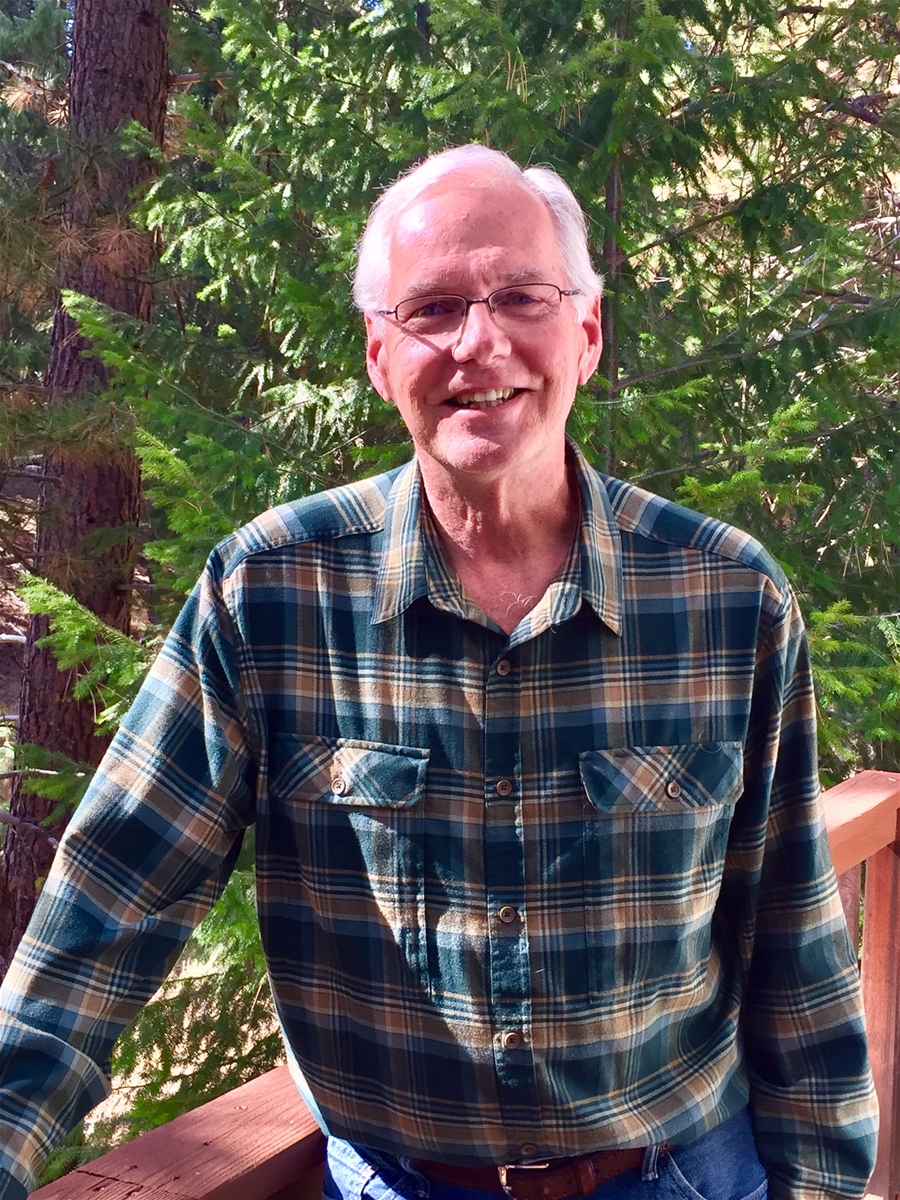 Mark Smith – Co-owner and Real Estate Broker
Mark runs the sister company
Mountain Living Real Estate
along with his wife Michele. It's a full-service Real Estate office located in the same building as the vacation rental business. He helps Ellen manage aspects of the vacation rental business such as the pool and rec center complex and the less glamorous, but so very important, job of taking care of the mountains of trash generated throughout the season. He'll be the first to admit how strange it is that he likes making the weekly dump run!
Living in this paradise and enjoying all its natural beauty is truly a gift. I enjoy helping our guests have this experience when they stay with us or buy a home from us. The real estate business is a perfect complement to the vacation rental business because when guests fall in love with the area and want a place of their own, they can simply walk to the other side of the office. And when new homes are purchased, our vacation rental program helps offset the cost. It's a seamless hand-off between the two sides of the business.

Mark's 30 year career in corporate and middle market banking prior to his "retirement" and acquisition of the real estate and vacation rental businesses gives him a solid basis to ensure the many regulations required by the state and county for vacation rental income are handled with all the t's crossed and i's dotted for owners.