Vacation Home Specials and Packages
YOU WERE BORN TO VACATION!!!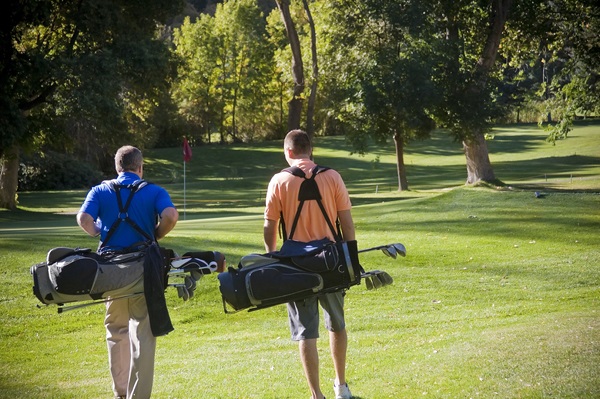 PLUMAS PINES VACATION HOMES AND RENTALS -
MID-WEEK SPECIAL!!!
Arrive on a Monday or Tuesday - Depart by Friday morning during peak season (Memorial weekend through Labor Day weekend)

ONE FREE NIGHT!!!

You pay for 2 nights, we can offer either a 3rd or 4th night for free!
This special and other specials are ALL automatically added on to each reservation, when you book online!


We also offer "low season" specials. Before Memorial Day and after Labor Day. Nightly rate drops AND if you reserve 5 or more nights, one of those nights is FREE!


LOCAL GOLF COURSES:

Graeagle Meadows Golf Course - Wide open flat meadow course with the Feather River coming into play on several holes. Plays very long for shorter hitters with very little advantage for "red tess." Tall pines line a few holes. Average conditions.
Pro shop, Bar and Grill


530-836-2323


The Dragon at Nakoma- Perched above the wild and scenic Feather River, it is a true mountain course boasting stunning views from every tee box. Keeping an eye on the ball is a challenge in such an exquisite natural environment. The dramatic mountain vistas are perfectly complemented by the Robin Nelson designed championship course that accommodates all ability levels. Highest-altitude course, very demanding, fascinating strategy course requiring thinking, accurate shots. Usually in very good condition with very fast and undulating greens. You can come away loving or hating it, but you will hav earned your opinion! Worth the visit to see famous Frank Lloyd Wright designed clubhouse.
Formal dining room, good good, cozy little bar. Good practice area.

530-832-5067


Grizzly Ranch Golf Club - Grizzly Ranch is a challenging, beautiful course in Portola on the high-end scale. Grizzly Ranch Golf Club is the #1 ranked public accessible course in the Sierra Nevada and #11 for public access courses in all of California (Golf Digest). It is not as target-tough as the Dragon at Nakoma, but tougher than Whitehawk. With many climbing hills, a couple of tough forced carries and plenty to keep your attention!

530-832-4200


Plumas Pines Golf Resort - Gorgeous meandering course that runs very tight through the tall pines. Feather River and small ponds come into play on a few holes. Like many mountain courses, it is not terribly long, but there is a premium on accuracy. Course is consistently in wonderful condition, including some of the best-maintained greens in the area. Beautiful clubhouse and restaurant.

Longboards 530-836-1111 outside deck with great view over course and meadow.

Pro Shop 530-836-1420


Whitehawk Ranch Golf Club - Carved from the natural terrain of the Mohawk Valley, immaculate fairways are framed with native grasses, California poppies and blue lupine. Seven streams — meandering through tall pines,
cedars, firs, and quaking aspens — create ponds and waterfalls that contribute to the challenge and beauty of the Dick Bailey-designed course.

From the championship tees, the par-71 course plays 6,983 yards, and with four sets of tees for each hole (seven total combinations of tees). Golfers of all levels can expect an exhilarating round of golf. Whitehawk offers a true golf challenge in a traditional fashion amid the peace and serenity of its beautiful setting.

Outstanding practice facilities feature multi-level grass tees, putting green and practice bunkers.

The Golf Shop offers top-of-the-line clothing and equipment. Lessons, club fitting and repairs are available. Whitehawk Ranch Golf Club is a public golf course with annual passes available.

Small snack shop on site with patio seating at ground level. Whitehawk also features a dining restaurant a few hundred yards away in the lodge. 530-836-0394



Call our reservation desk for more information:
530-836-0444

Let us help you make your golfing, family vacation , wedding, family reunion, the best it can be!